Whole & Sides of Lamb
Custom cut and wrapped If you're looking for lamb that has exceptional quality by providing you with unmatched taste, tenderness and flavour, then you need not look further than Pure Homegrown Lamb. Full and half (sides) of lamb are done exactly to YOUR specifications and lets you have the lamb eating experience that YOU want! Not sure what cuts are available, how you want it cut or what the common names are? See the lamb cuts chart! If you are unsure of how to prepare or to cook lamb, or to search for great recipes, please visit www.lambrecipies.ca. All prices of full and sides of lamb are per pound with the hanging or on-the-hook weight used. The boxed weight does not include the bones that are removed during cutting and wrapping. Typically, a full lamb will weigh 45-52 lbs and a half lamb will weigh 22-26 lbs. Bones and organ meats are available upon request.
Contact Us
Whole Lamb
Whether you're looking to purchase a whole lamb and want to cut and wrap it yourself, or if you want to try a whole lamb on a BBQ or spit, we can meet your needs! When purchasing a whole lamb, you are still getting our amazing Pure Homegrown quality, but you have even more control over what you do with your lamb, and you can save the expense of cutting and wrapping. As with our cut and wrapped lamb, a whole lamb will typically weigh 45-52 lbs. Cutting a whole lamb in half to make BBQing easier, is also available.
Contact Us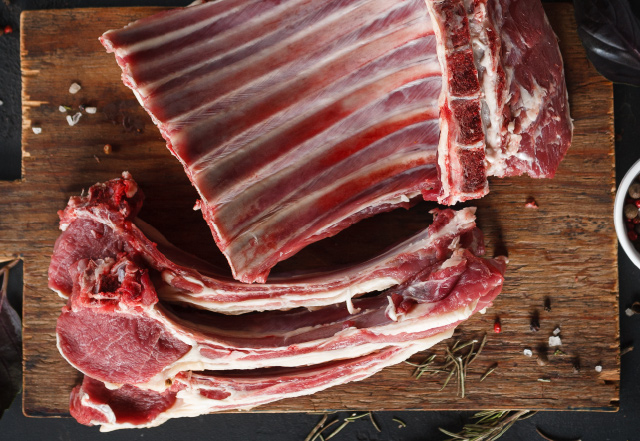 Custom Lamb Orders
Didn't find what you are looking for or have a request that doesn't fit what is on the website? Please contact us with your request! In most cases, we can meet any request and give more exact details on availability and pricing at that time.
Contact Us