BEEF
Explore our selection of Fresh Meat Products, please contact us to discuss options and pricing.
Ground Beef Box
Do you want to give your ground beef recipes some new life?
Then you will have to try our Ground Beef Box. Customers love the flavour, juiciness and texture of our ground beef. If you think there isn't a big difference between Pure Homegrown and the other stuff you get at the grocery store, then you haven't tried ours! No fillers, no added water, no growth hormones and no antibiotic residues… just pure goodness!
Available as patties or wrapped in convenient 1 lb packages. If you choose to go with our pre-made patties, a 10 lb box contains 30 ground beef patties (1/3 lb patties). The 30 lb box contains 90 patties (1/3 lb patties).
Contact Us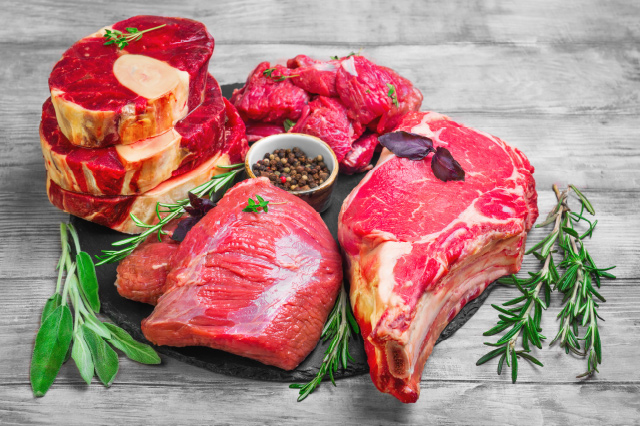 Custom Cut & Wrapped
Beef Sides & Quarters
Are you looking for something more and don't know exactly how you want it, and still get exceptional Pure Homegrown Beef?
We offer sides (halves) and quarters (mixed, hind or front) of our beef cut and wrapped to YOUR specifications. Not sure what cuts are available, how you want it cut or you're not sure of what the common names are? canadabeef.ca can answer all of your questions! All prices of sides or quarters of beef are per pound with the hanging or on-the-hook weight used. The boxed weight does not include the bones that are removed during cutting and wrapping. Typically, a side of beef will weigh 275 - 400 lbs and any of the quarter options 135 - 200 lbs. Bones and organ meats are available upon request.
Contact Us
Custom Beef Orders
Didn't find what you're looking for?
Or have a request that doesn't fit what is on the website? Please contact us with your request! In most cases, we can meet any request and give more exact details on availability and pricing at that time.
Contact Us